I've nothing of worth to say, but my usual Team Fortress playing ritual includes making a pot of tea. I sip in between kills, and refill my cup when I die.
As such, here's my favourite class drinking my favourite beverage. Also included: A friend/frienemy eating a poptart.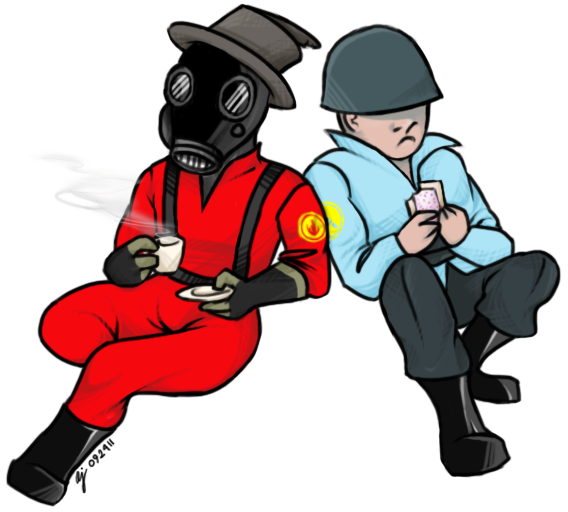 Enjoy. Because I haven't posted anything in a while, and because I can't think of anything of interest to make a proper post about.